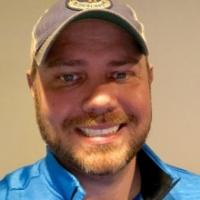 IT Operations Manager
//
Mediacurrent
Brian brings a passion for technology, leadership, and customer relations to his role as a Project Manager at Mediacurrent. From his 18 year background in the Information Technology field, Brian has a wealth of project lead experience to deliver great solutions and ideas for his clients.
Previous to his role at Mediacurrent, he has been involved in many projects that have given him the opportunity to share his knowledge and teach others. Brian is committed to the success of his team and ensuring that everyone has the tools and knowledge to be the best they can be. Brian's diverse management roles in Information Technology and Project Management have allowed him to work with companies such as Microsoft, Sony, UTV Entertainment, and LifeWay.
When he's not living in the digital world, Brian likes spending time hiking, traveling, or finding new adventures in the great outdoors.