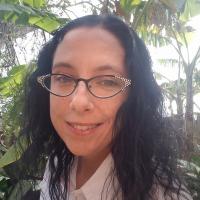 UX/UI Designer @ Mediacurrent
//
Mediacurrent
A core member of Mediacurrent's accessibility team and an honorary member of the strategy team, Becky Cierpich has been designing for Drupal for over 13 years. She is just as passionate about universal, inclusive design as she is about user testing and data-driven design decisions.
Becky happily spends her days alongside the brilliant folks at Mediacurrent designing complex digital experiences such as buying theme park tickets, season passes, and memberships; conducting online research at a university library then saving and organizing the results; creating custom child protection toolkits for businesses and organizations; and much more.
She recently designed a set of icons released by Mediacurrent to the public domain on thenounproject.
Away from her desk, Becky and her two sons enjoy New Orleans' many parks, festivals, and restaurants, watch anime, build worlds in Minecraft, and travel to ride roller coasters together.