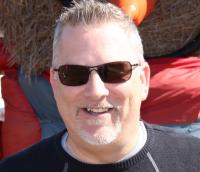 Over Chaz's impressive professional career, he has gained diverse experience as a Web Developer, Technical Architect, Author, Consultant, Trainer, Instructor and Drupalist. His passion truly lies in sharing his expertise and contributing to the Drupal community.
Chaz's feats include developing Drupal training videos for Lynda.com and authoring two books on Drupal 8 for Packt publishing and Open Source Engineering for the Smithsonian. Not to mention contributing to numerous articles and presentations at NYCCamp, BadCamp, DrupalGovCon, PHPWorld and DrupalCon.
But best of all, Chaz now belongs to the #DreamTeam, overseeing Taoti's development team and moving the needle for Taoti and our clients.