As projects become larger and more complex, so too do the teams required to make them great. When the requirements seem to grow beyond reach we all need to be superheroes to keep up. Staying siloed into our individual roles is no longer viable. To keep up we all need to develop our own super powers by learning skills outside our role to become cross-functional and succeed both individually and as a team.
By learning to be more cross-functional and expanding knowledge into the other disciplines required to build and maintain a site, a developer can:
Produce better work as a one-person team when needed

Collaborate more effectively with other team member roles on a team

Prevent big problems in build by effectively participating in design and planning processes

Keep site owners happier by applying design and user experience knowledge to sections not addressed by an entire team
Shared knowledge between team members is one effective approach to solidifying communication and teamwork between team members. Another is through cross-functional roles and knowledge. Establishing a shared knowledge pool across a team can offer many benefits:
Ease of conveying ideas

Enriched collaboration

Both parties may suggest ideas based on unique perspectives

Easier compromises due to an understanding of what may be difficult on each side

Improved team efficiency

With improved understanding less back-and-forth and rework is required
Regardless of your role, come learn what it means to be a cross-functional team member and how to get there!
What to expect
An understanding of what it means to be "cross-functional"

Resources and guidance on how to learn about other roles

Suggestions for developers and site builders to become more effective in their role

Guidance for more effectively collaborating with other roles

Tips for filling in when someone is not assigned to a dedicated role
Who should attend
Module developers interested in expanding beyond their back-end skillset

Site builders looking to become more well-rounded and possibly explore back-end development

Project managers aiming to promote cross-functional knowledge and skills in their teams

Team members interested in becoming more well-rounded contributors

Individuals seeking to learn more about filling in for other roles
This session made possible by Forum One.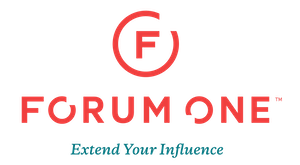 Presenters