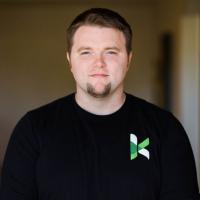 Sr Operations Architect
//
Kanopi Studios
Sean strives to help clients not only solve technology problems, but to reach their goals. Whether it's performance or hosting hurdles, Sean is there to help.
With 15 years of experience, Sean initially started off with Java and Visual Basic and later expanded into PHP. These last 8 years, however, he has been devoted towards Drupal development. Sean prides himself on being a self learner with PHP as one of his main accomplishments, followed by Drupal and many other skills now under his belt. His most recent challenge is React Native, and who knows what is next!
He's a strong believer in the open source community at large, and that working collaboratively is best for creating awesome projects. His community work extends into maintaining and building the BADCamp website build, as well as helping to maintain Docksal, a tool used for managing development environments.
When Sean is not busy developing, he spends most of his time with wife Erica and his two daughters Emma and Kaitlyn. He's enjoying taking fitness classes together as a family, though he's admittedly frustrated that his daughters can do a pushup better than he can.
Location: Sacramento, CA
Skills: Nginx, Apache, Docksal, Docker, PHP 5/7, Drupal 6/7/8, Symfony, JavaScript, Java, C++, .NET, node.js, CSS, LESS, SASS, Objective C, Memcache, Redis, and anything else for which he can read a manual.
Favorite Game: Cards Against Humanity
Favorite Places: Anywhere my family is, NYC, also anywhere in CA
Did you know: Sean has been developing since age 15, and is self taught.